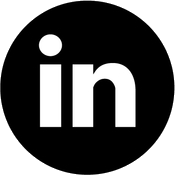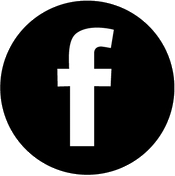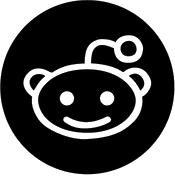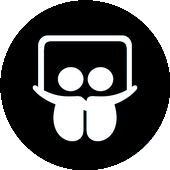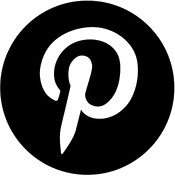 PL, IT, DE, ES, AE, RU, CS, EN, FR
Verbos irregulares (passado) em inglês
Diferente dos verbos regulares, os verbos irregulares em inglês não seguem um padrão quando conjugados no passado.
Neste caso, os verbos são escritos de modo diferente, como se fossem outra palavras, e não apresentam a terminação –ed. Com isso, as formas do passado e do particípio passado podem variar.
Embora os verbos irregulares se constituam numa pequena minoria em relação a todos os verbos existentes na língua, a frequência com que ocorrem é muito alta, o que lhes dá uma importância significativa. São todos de origem anglo-saxônica e se referem predominantemente a ações comuns. Os verbos irregulares do inglês são aqueles verbos que não seguem a regra geral de formação do Passado e do Particípio Passado. A formação do Past e do Past Participle, de acordo com a regra geral, que se aplica a todos os demais verbos, se dá através do sufixo -ed. Portanto, todo verbo que não seguir este padrão, será classificado de irregular. É interessante notar que a irregularidade dos verbos em inglês manifesta-se apenas nas formas do Past e do Past Participle, e não na conjugação dos mesmos, como em português. Os únicos verbos do inglês que têm também uma conjugação irregular são o verbo to be e os verbos auxiliares modais (can, may, might, shall, should, must, etc.).
Diferença entre verbo regular e irregular
Confira aos exemplos abaixo:
Exemplo de verbo regular: to add
John added a new item. We have added that.
Note que a grafia das flexões é formada com o infinitivo add + partícula -ed
Exemplo de verbo irregular: to read
John read the book. We have read read the manual till today.
Observe que, na última frase, a flexão tem uma grafia própria, ou seja, sua formação não é originada pela junção do infinitivo read + partícula -ed.
Ainda que não sejam a grande maioria, os irregular verbs são muito utilizados na língua inglesa. Portanto, confira abaixo uma tabela de verbos irregulares em inglês.
Idêntico mas diferente
Alguns verbos irregulares em inglês têm a mesma forma de grafia no infinitivo, bem como nas duas variantes anteriores. Por exemplo, o verbo irregular passado de read: read / read / read. Todas as três formas deste verbo são iguais. Mas cuidado, a pronúncia desse verbo no infinitivo é diferente daquela do passado e do particípio passado: [ri:d] / [red] / [red].
Lista de verbos irregulares em inglês
Agora, os verbos irregulares não seguem regras, e está aí parte da dificuldade para quem está aprendendo inglês. O ideal é praticar sempre e colocar o inglês no seu dia a dia para se acostumar com os diferentes verbos e conjugações. Porém, se for necessário, existe uma tabela dos verbos irregulares no passado para consulta. Hoje, vamos destacar o uso e selecionar alguns dos principais para você ter em mente.
Na tabela mencionada, você encontra três colunas. A primeira é do verbo no infinitivo, a segunda é da conjugação dele no simple past, e a terceira, que costuma causar mais confusão, é a do past participle.
| | | |
| --- | --- | --- |
| Infinitivo | Tempo passado | Particípio passado |
| abide | abided / abode * | abided / abidden * |
| alight | alighted / alit | alighted / alit |
| arise | arose | arisen |
| awake | awoke / awaked * | awoken / awaked * |
| be / am / is /are | was/were | been |
| bear | bore / bare * | borne / born |
| beat | beat | beaten / beat |
| become | became | become |
| begin | began | begun |
| behold | beheld | beheld / beholden * |
| bend | bent / bended * | bent / bended * |
| bet | bet / betted | bet / betted |
| bid | bade / bid | bid |
| bind | bound | bound / bounden * |
| bite | bit | bitten / bit * |
| bleed | bled | bled |
| blow | blew | blown |
| break | broke / brake * | broken / broke * |
| breed | bred | bred |
| bring | brought / brang * / brung * | brought / brung */ broughten * |
| broadcast | broadcast | broadcast |
| build | built | built |
| burn | burned / burnt | burned / burnt |
| burst | burst / brast * | burst / bursten * |
| buy | bought | bought / boughten * |
| cast | cast | cast |
| catch | caught / catched * | caught / catched * |
| cling | clung / clang * | clung |
| clothe | clothed / clad | clothed / clad |
| come | came | come / comen * |
| cost | cost / costed | cost / costed |
| creep | crept / creeped / crope * | crept / creeped / cropen * |
| cut | cut | cut |
| deal | dealt | dealt |
| dig | dug / digged * | dug / digged * |
| dive | dived / dove | dived / dove |
| do / does | did | done |
| draw | drew | drawn |
| dream | dreamed / dreamt / drempt * | dreamed / dreamt / drempt * |
| drink | drank / drunk * / drinked * | drank / drunk * / drinked * / drunken * |
| drive | drove / drave * | driven |
| dwell | dwelled / dwelt | dwelled / dwelt |
| eat | ate | eaten |
| fall | fell / felled * | fallen / felled * |
| feed | fed | fed |
| feel | felt | felt |
| fight | fought | fought / foughten * |
| find | found / fand * | found / founden * |
| fit | fitted / fit | fitted / fit |
| flee | fled | fled |
| fling | flung / flang * | flung |
| fly | flew | flown |
| forbid | forbade / forbad / forbade | forbidden |
| forecast | forecast | forecast |
| foresee | foresaw | foreseen |
| foretell | foretold / foretelled * | foretold / foretelled * |
| forget | forgot / forgat * | forgotten / forgot* |
| forgive | forgave | forgiven |
| forsake | forsook | forsaken |
| freeze | froze | frozen |
| get | got / gat * | got / gotten |
| give | gave | given |
| go | went | gone |
| grind | ground / grinded | ground / grinded / grounden * |
| grow | grew / growed * | grew / growed * |
| hang | hung / hanged | hung / hanged |
| have / has | had | had |
| hear | heard | heard |
| hide | hid | hidden / hid * |
| hit | hit | hit |
| hold | held | held / holden * |
| hurt | hurt | hurt |
| choose | chose | chosen |
| inlay | inlaid / inlayed * | inlaid / inlayed * |
| input | input | input / inputten |
| keep | kept | kept |
| kneel | kneeled / knelt | kneeled / knelt |
| knit | knitted / knit | knitted / knit |
| know | knew | known / knowen * |
| lay | laid /layed * | laid /layed * |
| lead | led | led |
| lean | leaned / leant | leaned / leant |
| leap | leaped / leapt / lept */ lope * | leaped / leapt / lopen * |
| learn | learned / learnt | learned / learnt |
| leave | left | left / laft * |
| lend | lent | lent |
| let | let / leet * | let / letten * |
| lie | lay | lain / lien * |
| light | lighted / lit | lighted / lit |
| lose | lost | lost |
| make | made | made |
| mean | meant | meant |
| meet | met | met |
| mislead | misled | misled |
| mistake | mistook / mistaked * | mistaken |
| misunderstand | misunderstood | misunderstood / misunderstanden ** |
| overdraw | overdrew | overdrawn |
| overhear | overheard | overheard |
| overtake | overtook / overtaked * | overtaken |
| pay | paid / payed * | paid / payed * |
| prove | proved | proved / proven |
| put | put | put / putten * |
| quit | quit / quitted | quit / quitted |
| read | read | read / readen * |
| reprove | reproved | reproved / reproven |
| rid | ridded / rid | ridded / rid |
| ride | rode / rid * | ridden / rid * |
| ring | rang / rung * | rung |
| rise | rose | risen |
| run | ran | run |
| say | said | said |
| see | saw | seen |
| seek | sought | sought |
| sell | sold | sold |
| send | sent | sent |
| set | set | set / setten * |
| sew | sewed | sewn / sewed / sewen * |
| shake | shook / shaked * | shaken / shaked */ shook * |
| shear | sheared / shore | sheared / shorn |
| shed | shed | shed |
| shine | shone / shined | shone / shined |
| shoe | shoed / shod | shodden / shoed / shod |
| shoot | shot | shot / shotten * |
| show | showed / shew * | shown / showed / shewed * |
| shrink | shrank / shrunk | shrunk / shrunken |
| shut | shut | shut |
| sing | sang / sung * | sung / sungen * |
| sink | sank / sunk | sunk / sunken |
| sit | sat / sate * | sat / sitten * |
| slay | slew / slayed | slain / slayed |
| sleep | slept | slept |
| slide | slid | slid / slidden * |
| sling | slung / slang * | slung |
| slink | slunk / slinked / slank | slunk / slinked / slank |
| slit | slit | slit / slitten |
| smell | smelled / smelt | smelled / smelt |
| sneak | sneaked / snuck | sneaked / snuck / snucked * |
| sow | sowed / sew * | sowed / sown |
| speak | spoke / spake * | spoken / spoke * |
| speed | speedded / speed | speedded / speed |
| spell | spelled / spelt | spelled / spelt |
| spend | spent | spent |
| spill | spilled / spilt | spilled / spilt |
| spin | spun / span * | spun |
| spit | spit / spat | spit / spat |
| split | split | split |
| spoil | spoiled / spoilt | spoiled / spoilt |
| spread | spread / spreaded * | spread / spreaded * |
| spring | sprang / sprung | sprung / sprang |
| stand | stood | stood / standen * |
| steal | stole | stolen |
| stick | stuck / sticked * | stuck / sticked * |
| sting | stung / stang * | stung |
| stink | stank / stunk * | stunk |
| stride | strode / strided * | stridden / strode / strid / stridded * |
| strike | struck | struck / stricken |
| strip | stripped / stript | stripped / stript |
| strive | strove / strived | striven / strived |
| swear | swore | sworn |
| sweat | sweated / sweat | sweated / sweat |
| sweep | swept / sweeped * | swept / sweeped * |
| swell | swelled / swole * / swelt * | swelled / swollen |
| swim | swam / swum * | swum |
| swing | swung / swang | swung / swungen * |
| take | took / taked * | taken |
| teach | taught / teached * | taught / teached * |
| tear | tore | torn |
| tell | told / talled * | told / talled * |
| think | thought / thinked * | thought / thinked * |
| thrive | thrived / throve / thrave * | thrived / throve |
| throw | threw / throwed * | threw / throwed * |
| thrust | thrust / thrusted * | thrust / thrusted * |
| tread | trod / tread * / treaded * / trodden * | trodden / trod / tread * / treaded * |
| undergo | underwent | undergone |
| understand | understood | understood / understanden * |
| undertake | undertook / undertaked * | undertaken |
| upset | upset | upset / upsetten * |
| vex | vexed / vext * | vexed / vext * |
| wake | woke / waked * | woken / waked * |
| wear | wore / weared | worn / weared |
| weave | wove | woven |
| wed | wedded / wed | wedded / wed |
| weep | wept / weeped | wept / weeped |
| win | won | won |
| wind | wound | wound |
| withdraw | withdrew | withdrawn |
| withhold | withheld | withheld / withholden * |
| withstand | withstood | withstood / withstanden * |
| wring | wrang / wrung / wringed * | wrung / wringed * |
| write | wrote / writ * | written / writ * |
| befall | befell / befelled * | befallen / befelled * |
| beget | begot / begat * | begot / begotten |
| beseech | beseeched / besought * | beseeched / besought * |
| beset | beset | beset / besetten * |
| bid | bade | bid |
| bless | blessed / blest * | blessed / blest * |
| bust | busted / bust * | busted / bust * |
| can | could | xxx |
| clap | clapped / clapt * | clapped / clapt * |
| cleave | cleaved / cleft / clove / clave * | cleaved / cleft / clove |
| crow | crowed / crew | crowed / crown * |
| heave | heaved / hove * | heaved / hove * / hoven * |
| hew | hewed / hew * | hewed / hewn |
| mow | mowed | mowed / mown |
| overcome | overcame | overcome / overcomen * |
| overthrow | overthrew / overthrowed * | overthrew / overthrowed * |
| partake | partook / partaked * | partaken |
| plead | pleaded / pled | pleaded / pled |
| rebuild | rebuilt | rebuilt |
| retell | retold / retelled * | retold / retelled * |
| shred | shredded / shred | shredded / shred |
| strew | strewed | strewed / strewn |
| sublet | sublet / subleet * | sublet / subletten * |
| uphold | upheld | upheld / upholden * |
| bequeath | bequeathed / bequethed / bequoth / bequod | bequeathed / bequethed / bequoth / bequod |
| betake | betook / betaked * | betaken |
| chide | chided / chid / chode * | chided / chid / chidden |
| forbear | forbore / forbare * | forborne / forborn * |
| gird | girded / girt * | girded / girt * |
| interweave | interwove | interwoven |
| misspend | misspent | misspent |
| offset | offset | offset / offsetten * |
| outwear | outweared / outwore | outweared / outworn |
| overdo / overdoes | overdid | overdone |
| overeat | overate / overet * | overeaten |
| oversee | oversaw | overseen |
| oversleep | overslept | overslept |
| overwrite | overwrote / overwrit | overwritten / overwrit |
| rend | rent | rent |
| repay | repaid / repayed * | repaid / repayed * |
| rewrite | rewrote / rewrit | rewritten / rewrit |
| underpay | underpaid / underpayed * | underpaid / underpayed * |
| underwrite | underwrote / underwrit | underwrote / underwrit |
| undo / undoes | undid | undone |
| unwind | unwound | unwound |
| writhe | writhed / wrothe * | writhed / writhen * |
| overbear | overbore / overbare * | overborne / overborn |
| browbeat | browbeat | browbeaten / browbeat |
| unbend | unbent / unbended * | unbent / unbended * |
| outbid | outbid | outbid |
| overbid | overbid | overbid |
| underbid | underbid | underbid |
| unbind | unbound | unbound / unbounden * |
| interbreed | interbred | interbred |
| overbuild | overbuilt | overbuilt |
| recast | recast | recast |
| unclothe | unclad / unclothed | unclad / unclothed |
| crosscut | crosscut | crosscut |
| undercut | undercut | undercut |
| misdeal | misdealt | misdealt |
| misdo / misdoes | misdid | misdone |
| outdo / outdoes | outdid | outdone |
| redo / redoes | redid | redone |
| redraw | redrew | redrawn |
| test-drive | test-drove / test-drave * | test-driven |
| fret | fretted / frate | fretted / fretten |
| bottle-feed | bottle-fed | bottle-fed |
| force-feed | force-feed | force-feed |
| hand-feed | hand-feed | hand-feed |
| overfeed | overfeed | overfeed |
| self-feed | self-feed | self-feed |
| spoon-feed | spoon-feed | spoon-feed |
| underfeed | underfeed | underfeed |
| overfly | overflew | overflown |
| test-fly | test-flew | test-flown |
| quick-freeze | quick-froze | quick-frozen |
| unfreeze | unfroze | unfrozen |
| undergird | undergirded / undergirt * | undergirded / undergirt * |
| glide | glided / glid / glode * | glided / glid / glidden * |
| forego | forewent | foregone |
| forgo | forwent | forgone |
| outgrow | outgrew / outgrowed * | outgrew / outgrowed * |
| overgrow | overgrew / overgrowed * | overgrew / overgrowed * |
| mishear | misheard | misheard |
| upheave | upheaved / uphove * | upheaved / uphove * / uphoven * |
| help | helped / holp * | helped / holpen * |
| hoist | hoisted/hoist | hoisted/hoist |
| hand-knit | hand-knit / hand-knitted | hand-knit / hand-knitted |
| foreknow | foreknew | foreknown / foreknowen * |
| lade | laded | laden / laded |
| laugh | laughed / laught * / laugh'd * / low * | laughed / laught */ laugh'd * / laughen * |
| belay | belaid / belayed * | belaid / belayed * |
| mislay | mislaid / mislayed * | mislaid / mislayed * |
| re-lay | re-laid / re-layed * | re-laid / re-layed * |
| waylay | waylaid / waylayed * | waylaid / waylayed * |
| overleap | overleaped / overleapt / overlept * / overlope * | overleaped / overleapt / overlopen * |
| relearn | relearned / relearnt | relearned / relearnt |
| unlearn | unlearned / unlearnt | unlearned / unlearnt |
| overlie | overlay | overlain / overlien * |
| underlie | underlay | underlain / underlien * |
| green-light | green-lighted / green-lit | green-lighted / green-lit |
| relight | relighted / relit | relighted / relit |
| unmake | unmade | unmade |
| melt | melted / molt * | melted / molten |
| mix | mixed / mixt * | mixed / mixt * |
| must | xxx | xxx |
| overpay | overpaid / overpayed * | overpaid / overpayed * |
| prepay | prepaid / prepayed * | prepaid / prepayed * |
| queath ** / quethe ** | queathed / quethed / quoth / quod | queathed / quethed / quoth / quethen |
| reach | reached / raught * / rought / retcht * | reached / raught * / rought / retcht * |
| misread | misread | misread / misreaden * |
| reread | reread | reread / rereaden * |
| sight-read | sight-read | sight-read / sight-readen * |
| reave ** | reaved/reft | reaved/reft |
| outride | outrode / outrid * | outridden / outrid * |
| override | overrode / overrid * | overridden / overrid * |
| uprise | uprose | uprisen |
| rive | rived / rove | rived / riven |
| outrun | outran | outrun |
| overrun | overran | overrun |
| seethe | seethed / sod * | seethed / sodden * |
| outsell | outsold | outsold |
| resell | resold | resold |
| undersell | undersold | undersold |
| resend | resent | resent |
| inset | inset | inset / insetten |
| reset | reset | reset / resetten * |
| misshape | misshaped / misshope * | misshaped / misshapen * |
| outshine | outshone / outshined | outshone / outshined |
| shit | shit / shitted / shat | shit / shitted / shat / shitten * |
| overshoot | overshot | overshot / overshotten * |
| undershoot | undershot | undershot / undershotten * |
| foreshow | foreshowed / foreshew * | foreshown / foreshowed / foreshewed * |
| backslide | backslid | backslid / backslidden * |
| slip | slipped / slipt * | slipped / slipt * |
| smite | smote / smit * | smitten / smitted |
| bespeak | bespoke / bespake * | bespoken / bespoke * |
| overspend | overspent | overspent |
| overspread | overspread | overspread |
| stay | stayed / staid * | stayed / staid * |
| bestrew | bestrewed | bestrewn / bestrewed |
| bestride | bestrode / bestrided * | bestridden / bestrode * / bestrid * / bestridded * |
| hamstring | hamstrung / hamstringed * | hamstrung / hamstringed * |
| forswear | forswore | forsworn |
| retread | retrod / retread * / retreaded * / retrodden * | retrodden / retrod / retread * / retreaded * |
| wax | waxed / wex * | waxed / waxen * |
| wend | wended / went * | wended / went * |
| work | worked / wrought * | worked / wrought * |
| wreak | wreaked / wrought * / wrack * / wroke * | wreaked / wrought * / wreaken * / wroken * |
| ache / ake * | ached / oke * | ached / aken * |
| bake | baked / book * | baked / baken * |
| beware | xxx | xxx |
| blend | blended / blent * | blended / blent * |
| climb | climbed / clomb * | climbed / clumb * |
| comb | combed | combed / kempt |
| dare | dared / durst * | dared |
| ding | dinged / dang * | dinged / dung * |
| drag | dragged / drug * | dragged / drug * |
| dress | dressed / drest * | dressed / drest * |
| earn | earned / earnt * | earned / earnt * |